Attention parents of children enrolled in the Roane County PK Collaborative Program for the 21-22 school year at Spencer, Geary or Walton Elementary – we need your input. Please go to
http://wvde.state.wv.us/forms/prek-parent-survey/
and complete this brief survey. Thank you for your time and response!

I GOT VAXXED WINNER - GEARY ELEMENTARY / MIDDLE Geary had a surprise visit from WV Governor Jim Justice and Babydog today as they were named a winner of WVDE's I GOT VAXXED campaign -
https://youtu.be/dPHXya0_oDA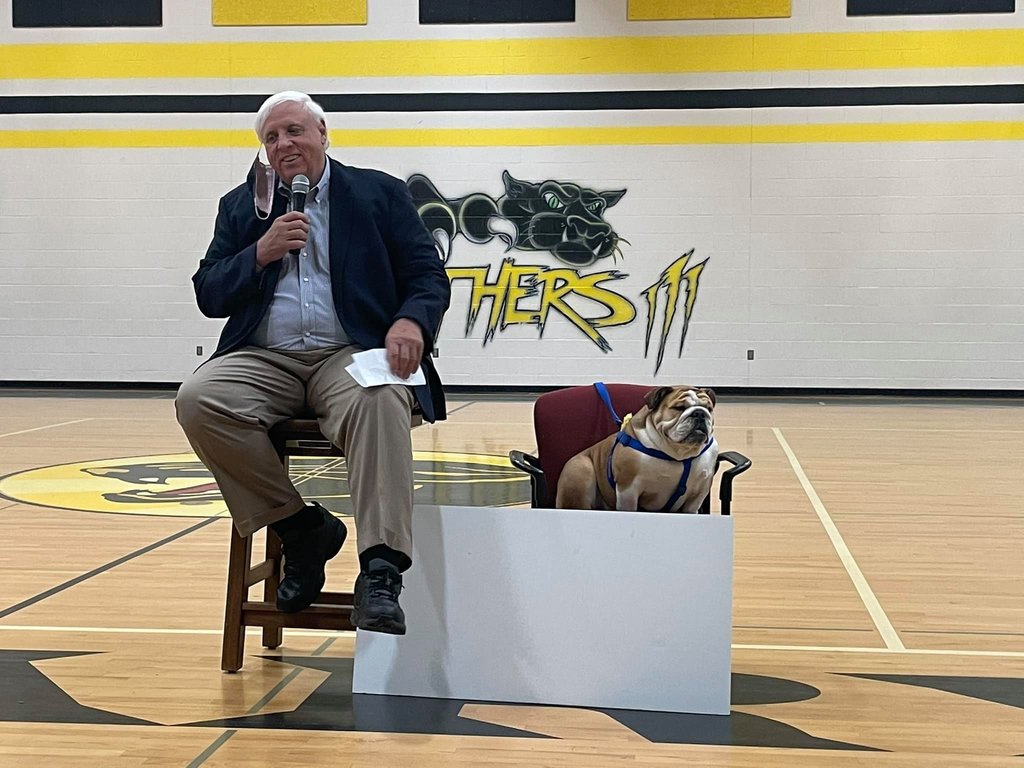 Remember - there will be no school this Thursday, November 11, as we honor those who have served in our nation's armed forces on Veterans Day.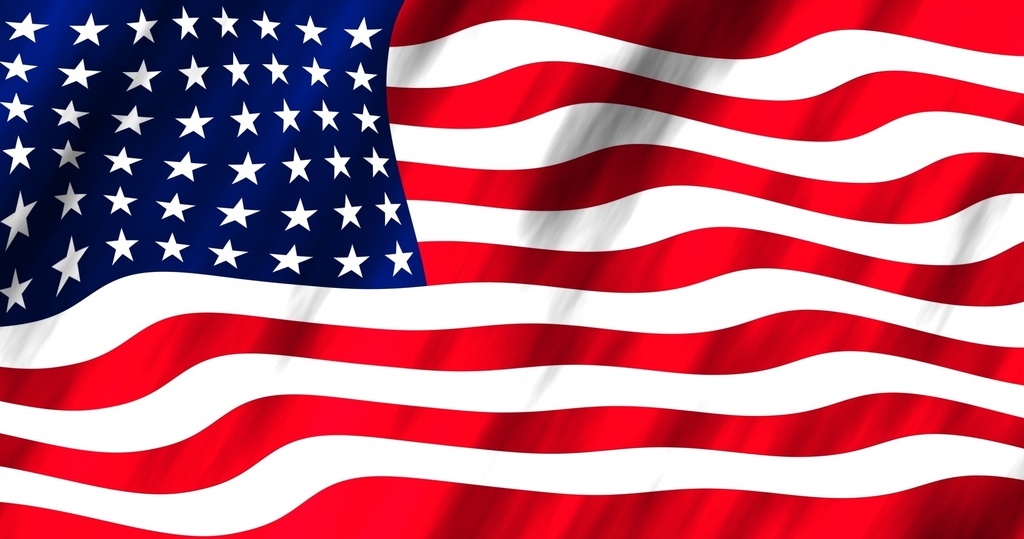 STUDENT SPOTLIGHT - RCHS senior Zane Tanner is one of six finalists vying for two spots representing West Virginia in the 2022 U.S. Senate Youth Program.
https://wvde.us/99638-2/

Roane County Schools is hiring! Full-time jobs include health insurance, retirement, attendance incentive, and annual pay raises. Part-time (substitute) jobs have flexible scheduling and may earn experience toward annual pay raises. More at
https://roanewvschools.com/apply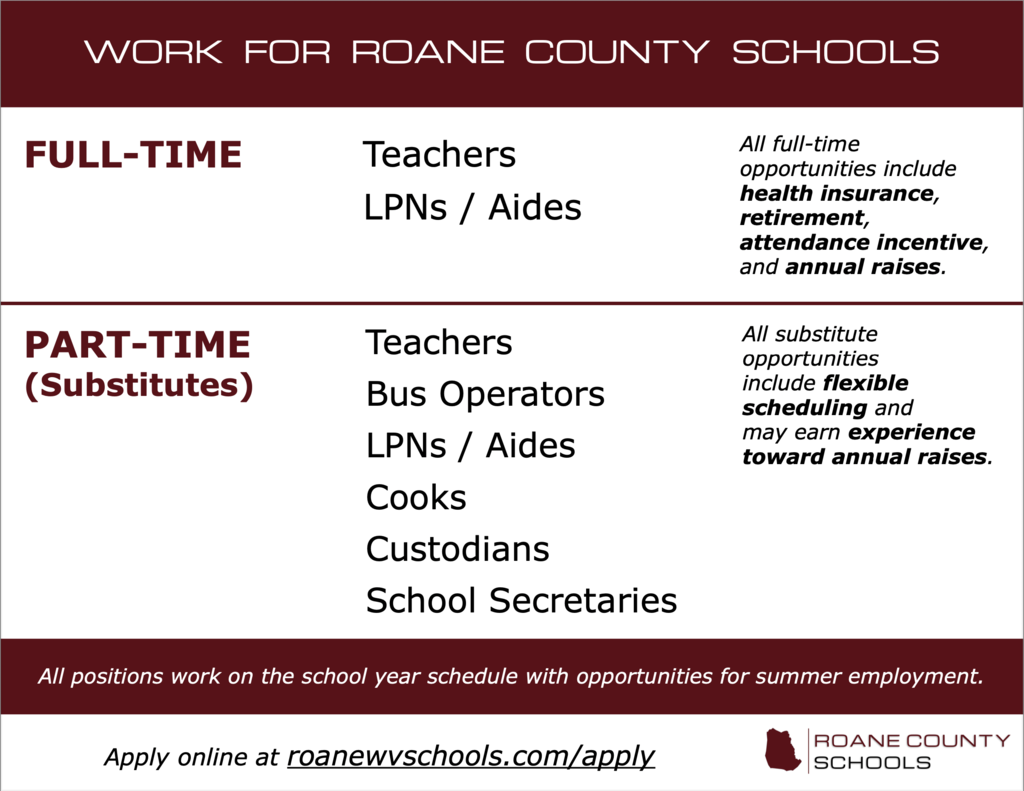 Tech-or-Treat is tomorrow 10/28 at Roane Jackson Tech. Center from 5 - 7 pm. Come for games, crafts, apple butter making, and more -- all free of charge! Attendees must wear a mask.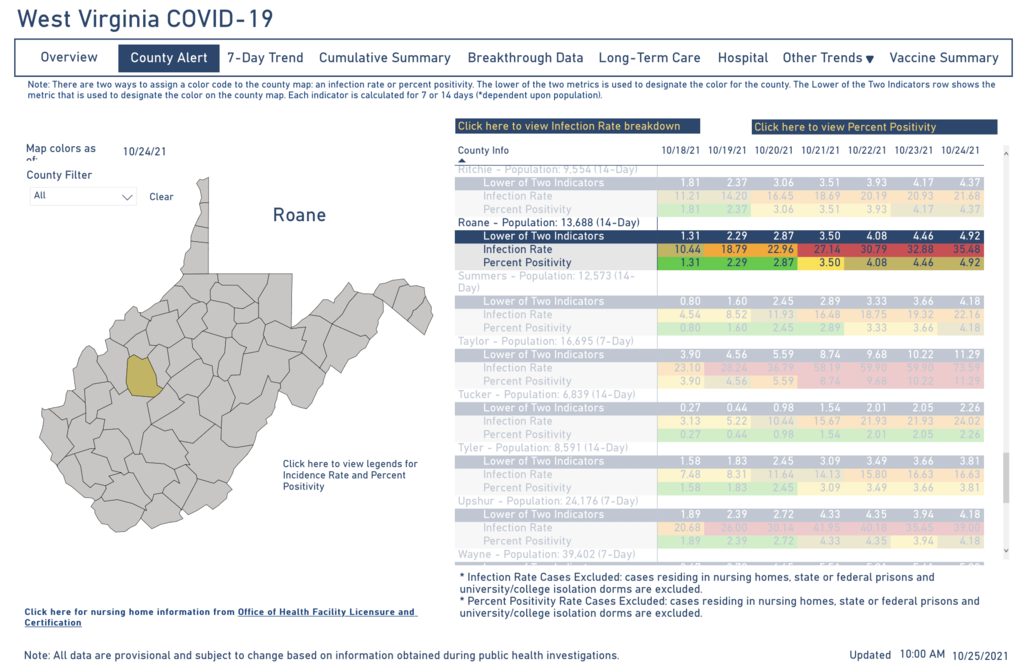 Notice from Roane County Schools regarding our assessments is posted on our website under resources and can also be found directly at
https://5il.co/10uln
.

PATCH & Jack Garrett Ford present - THE SKELETON SCOOT Haunted 4K Glow Race. Saturday, 10/23, at Roane County Golf Club. Sign-ups begin at 5:30 p with the race setting off at 6:30 p.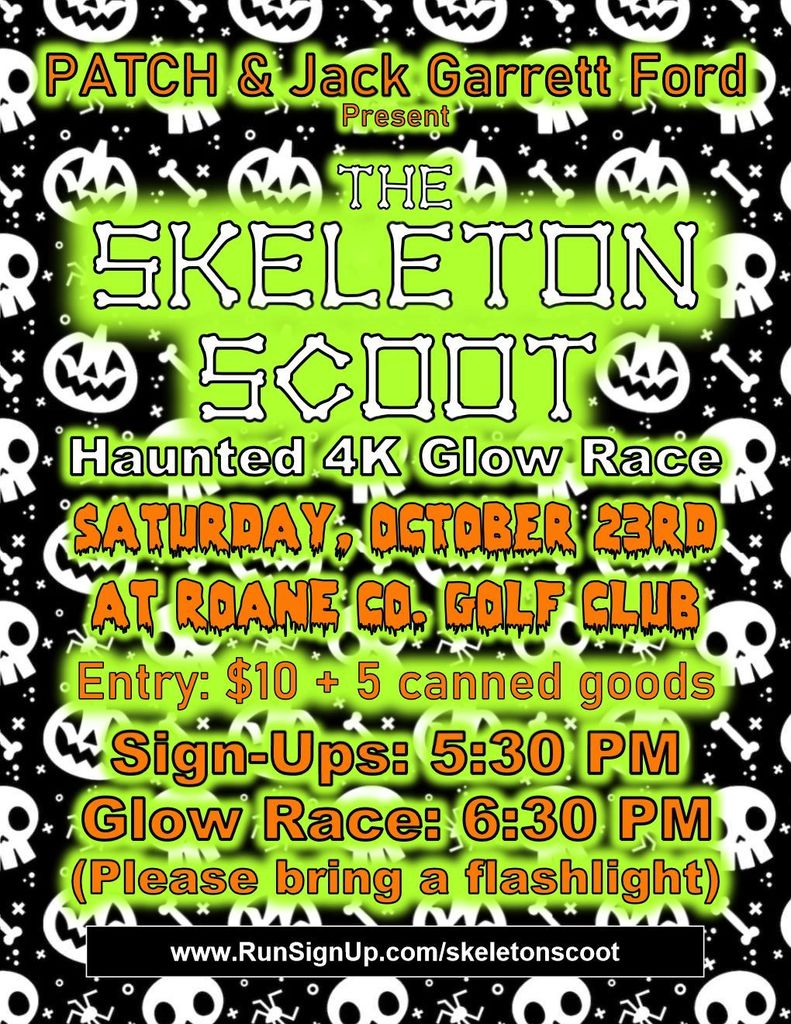 Just a reminder - there is no school for students tomorrow (10/14) and all schools and offices will be closed on Friday 10/15 for the Black Walnut Festival.

2021 BWF Nut Run sponsored by RGH Center for Wellness is this Saturday, October 16. Runners of all ages welcome! Pre-register at
https://facebook.com/PATCH21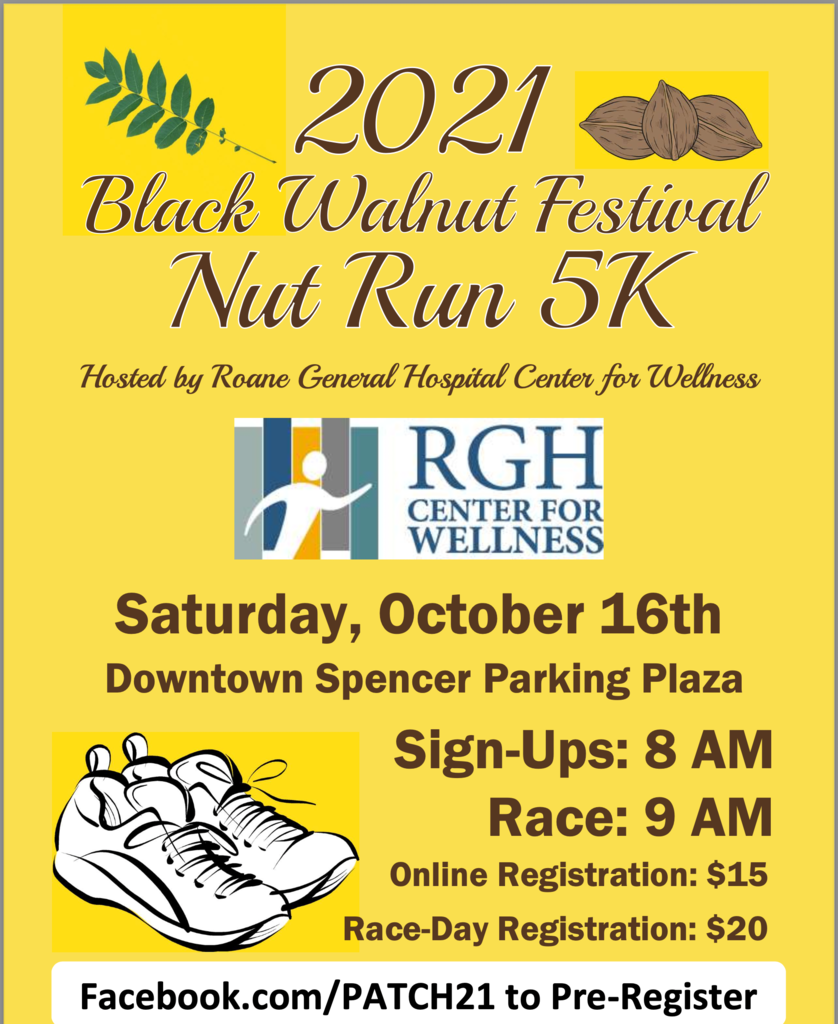 $50 PER MONTH AVAILABLE FOR HOME INTERNET ACCESS The FCC announced late last week that any household with a student that receiveds free breakfast and lunch programs under Community Eligibility - i.e., all Roane County Schools families - are eligible to apply for assistance under the Emergency Broadband Benefit program. EBB can provide up to $50 per month for home Internet service. To apply, visit the FCC's EBB page at the link below. Note that Roane County Schools has no say in who is approved nor are applications sent to us. We can only pass along the information provided on this page:
https://www.fcc.gov/broadbandbenefit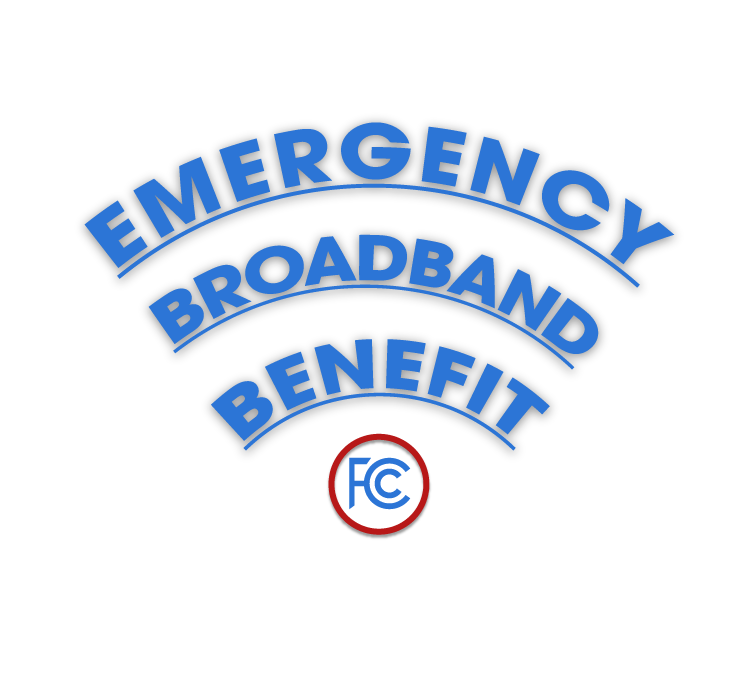 SchoolDigger.com's annual school rankings are out, and Roane County High School is ranked in the top 25% in WV and a leading high school in our area! Congratulations to the students and staff at RCHS!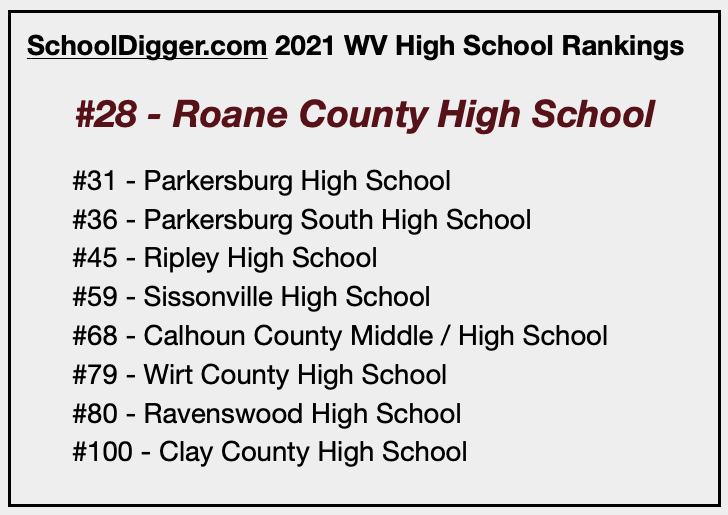 With severe weather on the way, now would be a great time to download our new app. Get alerts, listen to calls you may have missed, and stay up-to-date! Search your App Store for "Roane County Schools."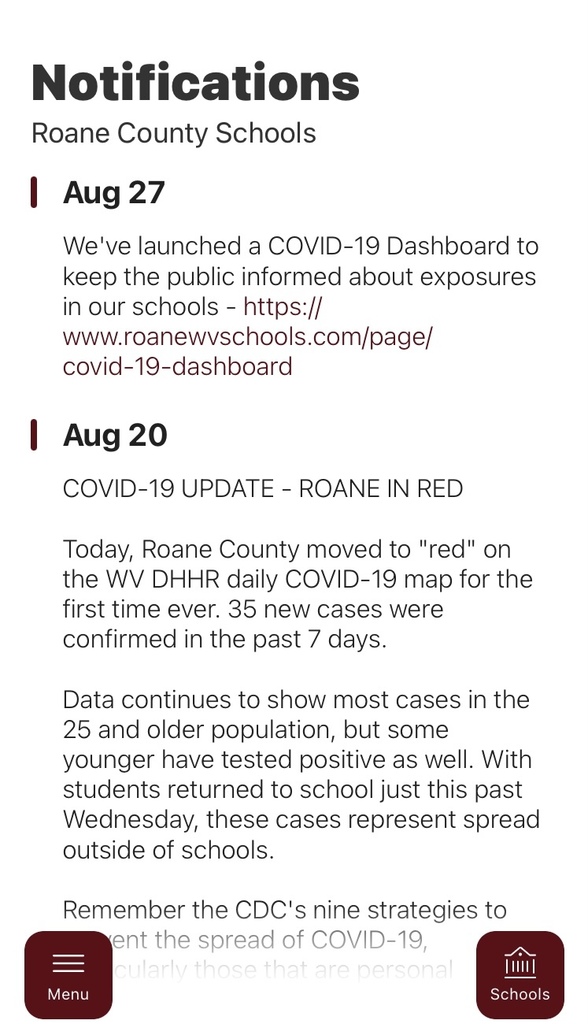 Roane County Schools Notice to Parents: "Right to Review Teacher Qualifications"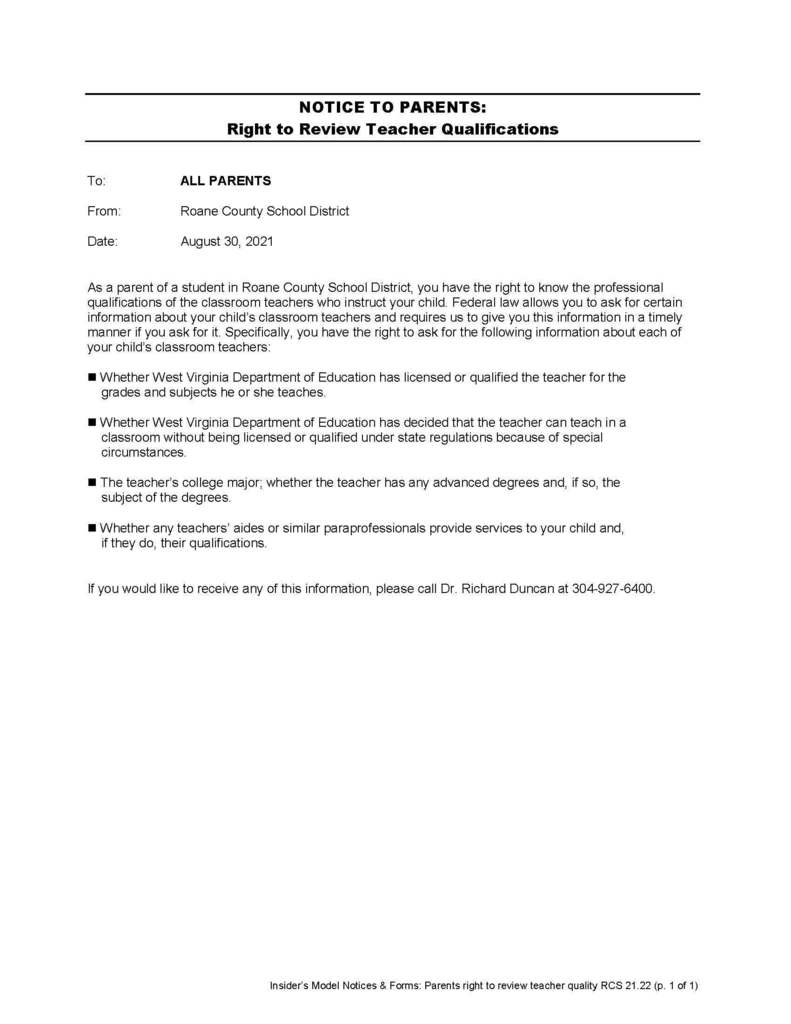 COVID-19 UPDATE - ROANE IN RED Today, Roane County moved to "red" on the WV DHHR daily COVID-19 map for the first time ever. 35 new cases were confirmed in the past 7 days. Data continues to show most cases in the 25 and older population, but some younger have tested positive as well. With students returned to school just this past Wednesday, these cases represent spread outside of schools. Remember the CDC's nine strategies to prevent the spread of COVID-19, particularly those that are personal responsibilities: - Get vaccinated if you are eligible - Wear a mask especially when physical distancing cannot be maintained - Keep three to six feet away from one another when in public - Practice good hand washing and sneeze / cough etiquette - Stay home when sick - Get tested if you experience any symptoms of COVID-19 Roane County Schools continues to address the three remaining strategies in our schools through improved ventilation systems, contact tracing and quarantine protocols, and cleaning and disinfection. These strategies can be practiced throughout the community to help keep us all safe and keep our kids in school.