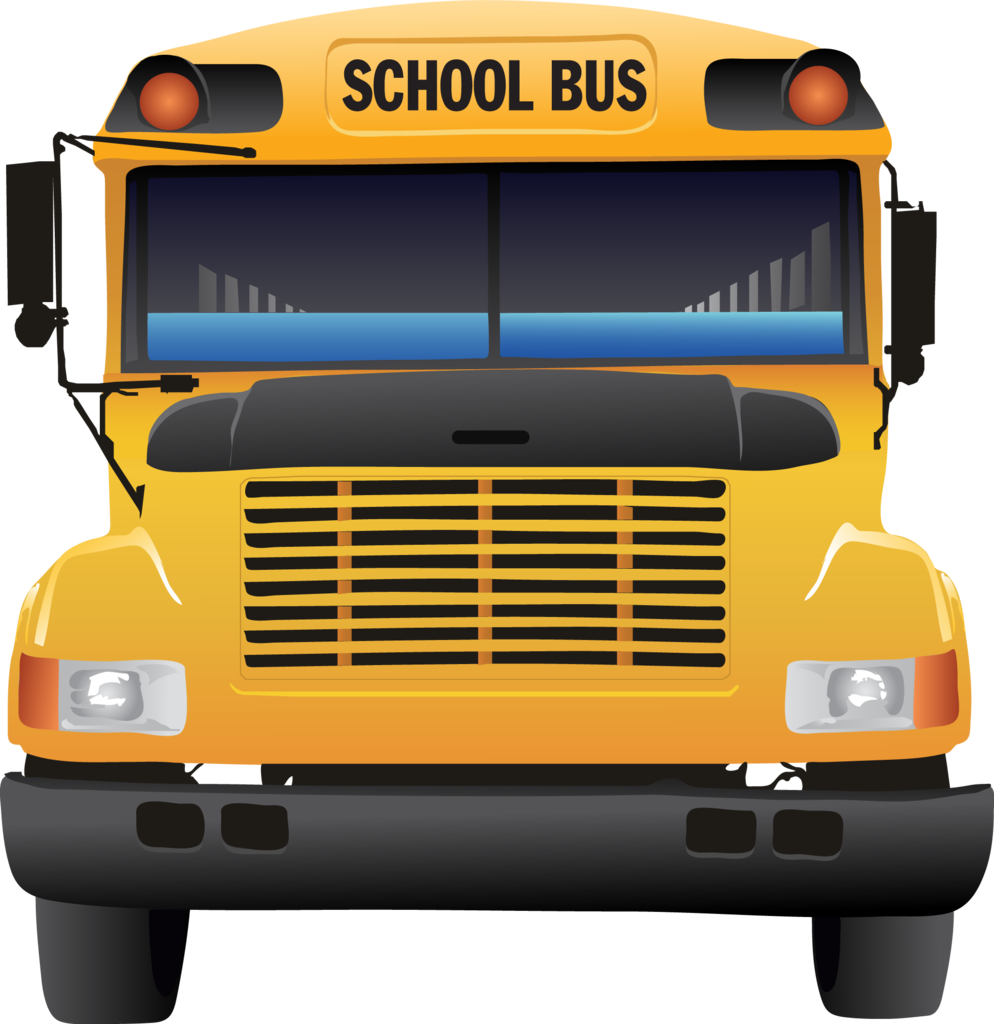 Ready for High School? If you're in the RCHS Class of 2025 (a 9th Grader this fall), then our High School Step Up program is for you. Call RCHS or the BOE offices to register.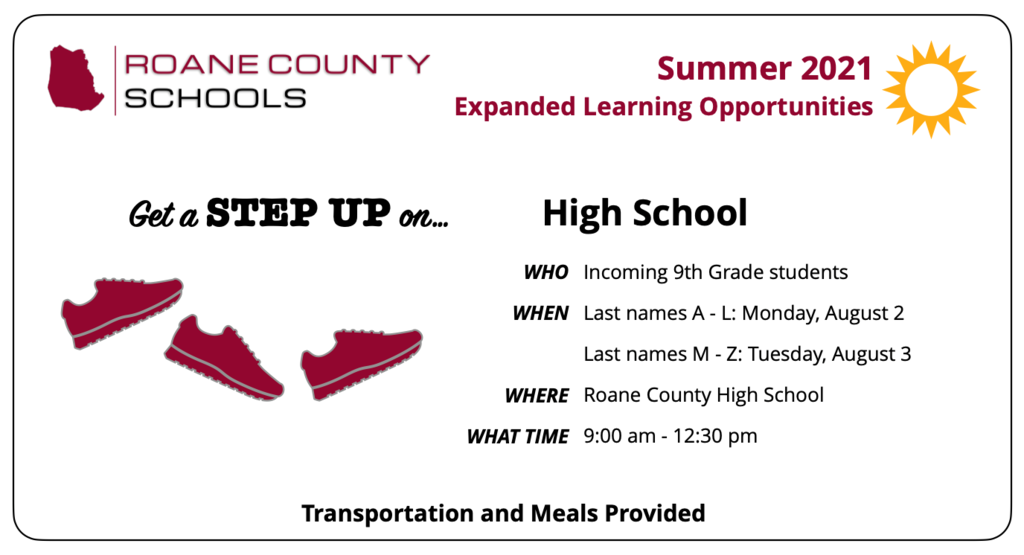 Moving up to middle school? Each middle school will host a Step Up program for students moving up from elementary school - and for students who chose Distance Learning and missed the change to move up in-person last year! Call your school or the BOE offices to register.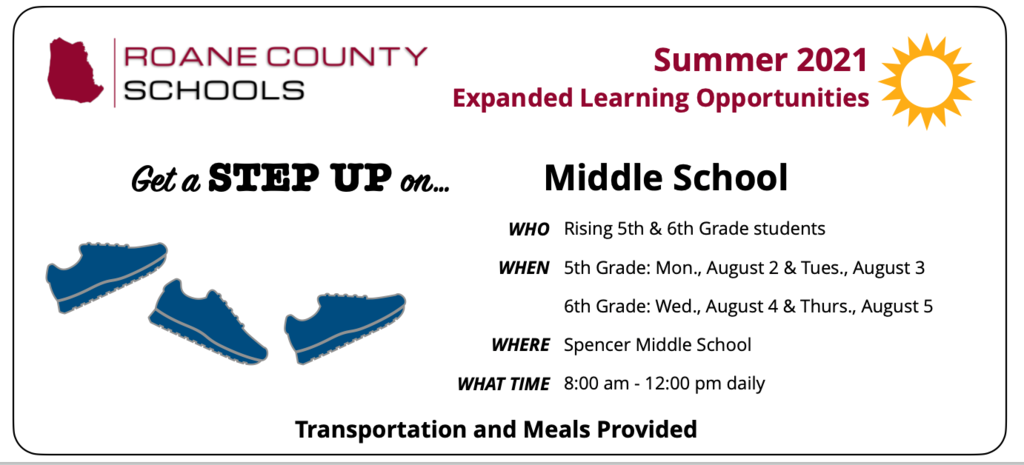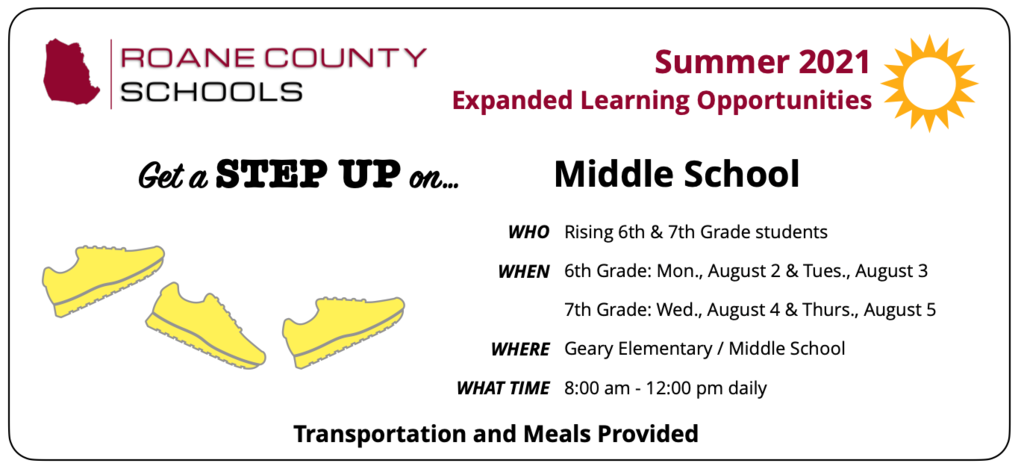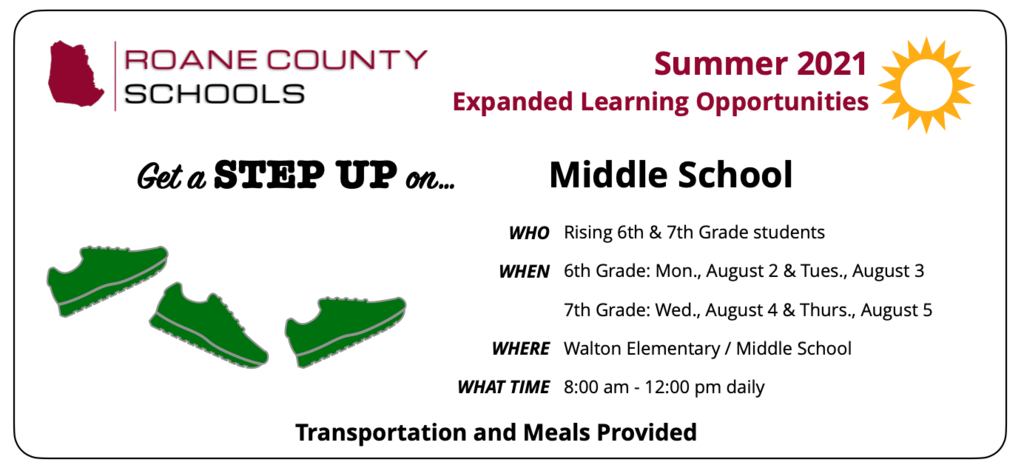 Have a student entering Kindergarten? Our Step Up programs will give them a chance to ride the bus, meet teachers, eat at school, and learn about the school year! Each school will go Mon - Wed, August 2 - 4, from 8 am to Noon. Call your school or the BOE offices to register.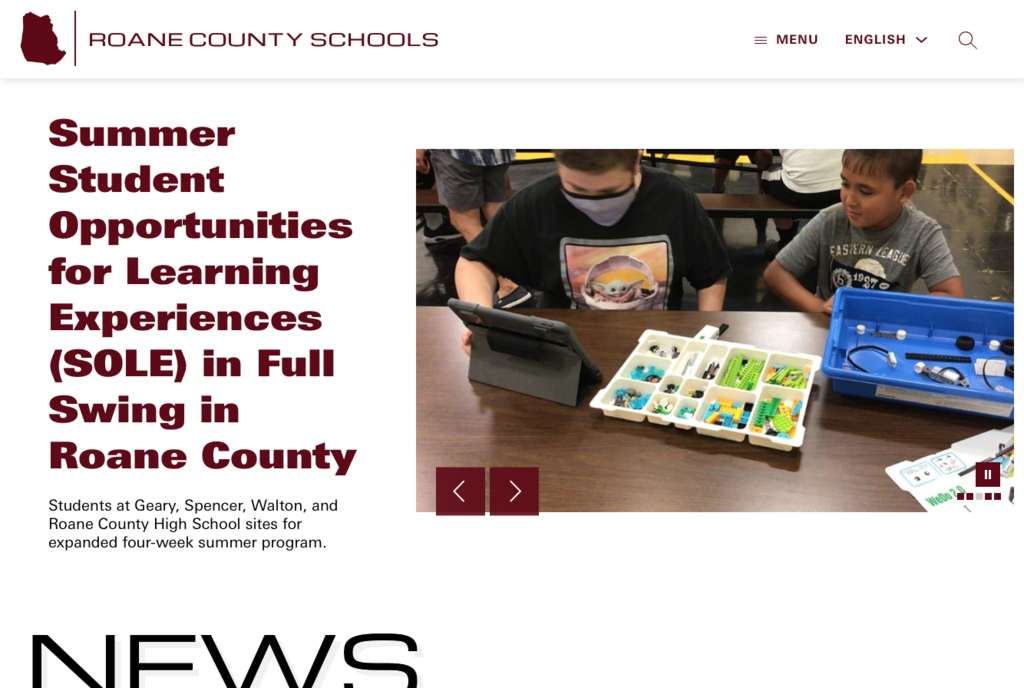 Remember - State law has required for many years that all students be immunized against certain contagious diseases that can be easily spread at school. Our school nurses can help you navigate the requirements for your student. Contact your school for more information.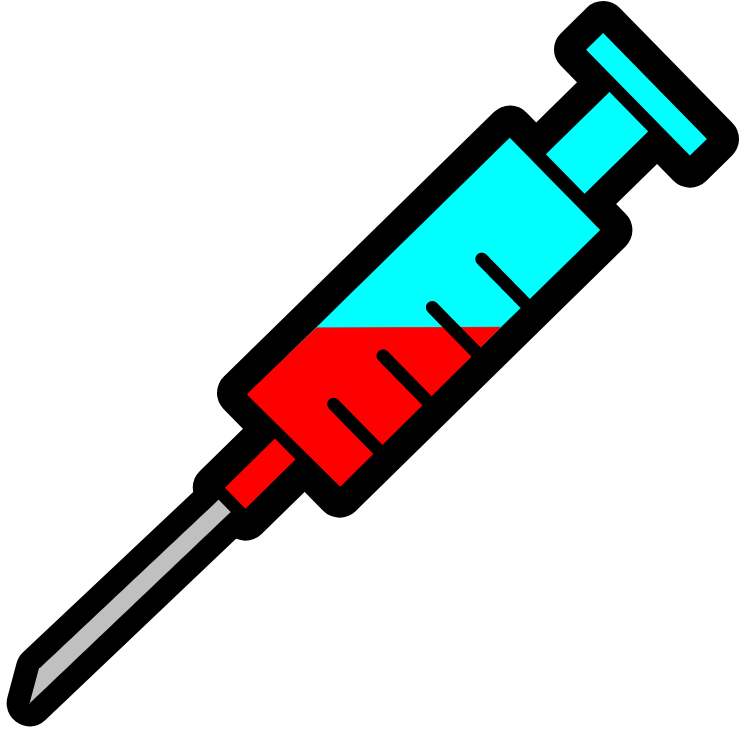 Moving into 9th Grade? Starting middle school? Kindergarten on the agenda for 2021-22? Look for more information very soon - our new Step Up programs during the week of August 2 are for you!

How often do you get to make ice cream, smores, or catapults at school?! Summer SOLE continues Monday - Thursday for students through July 15.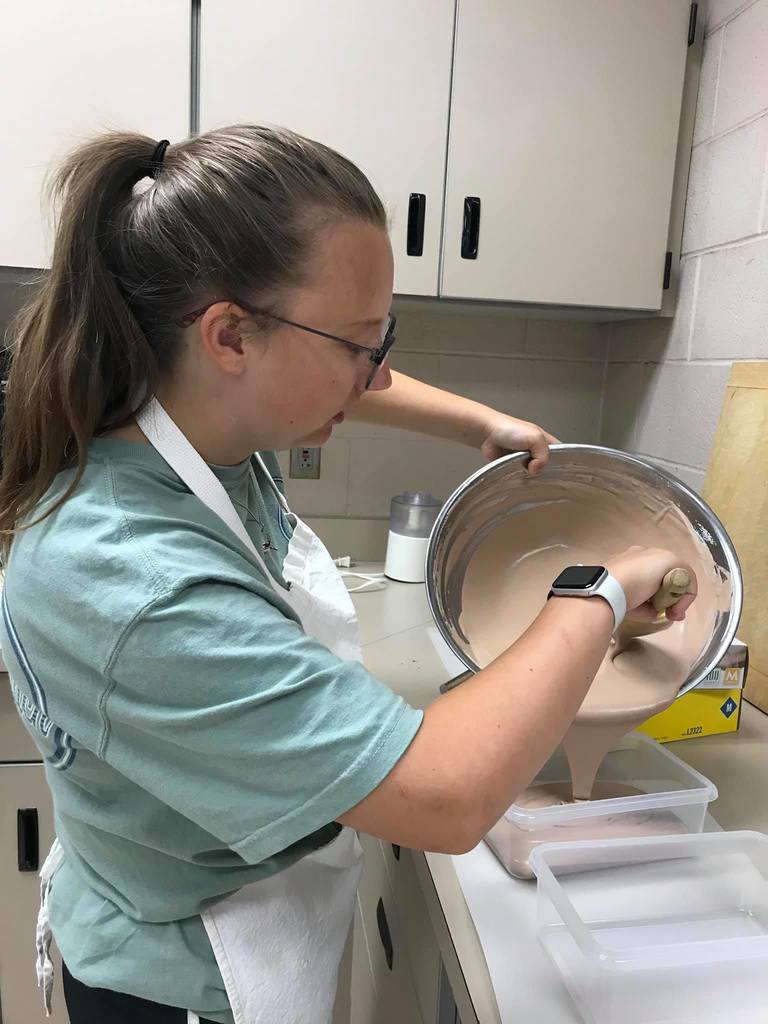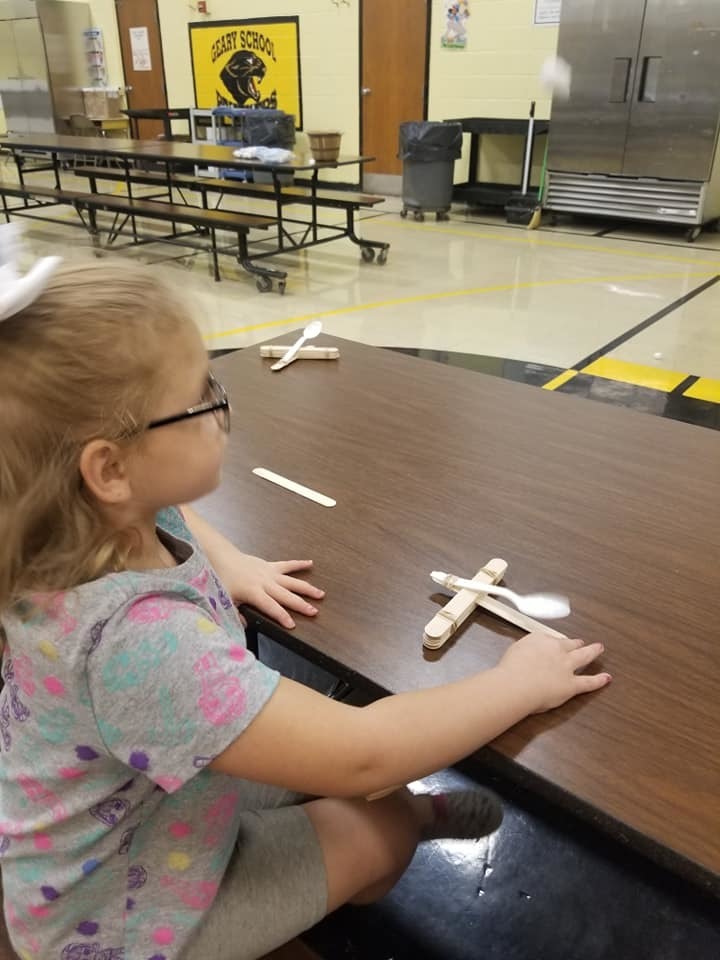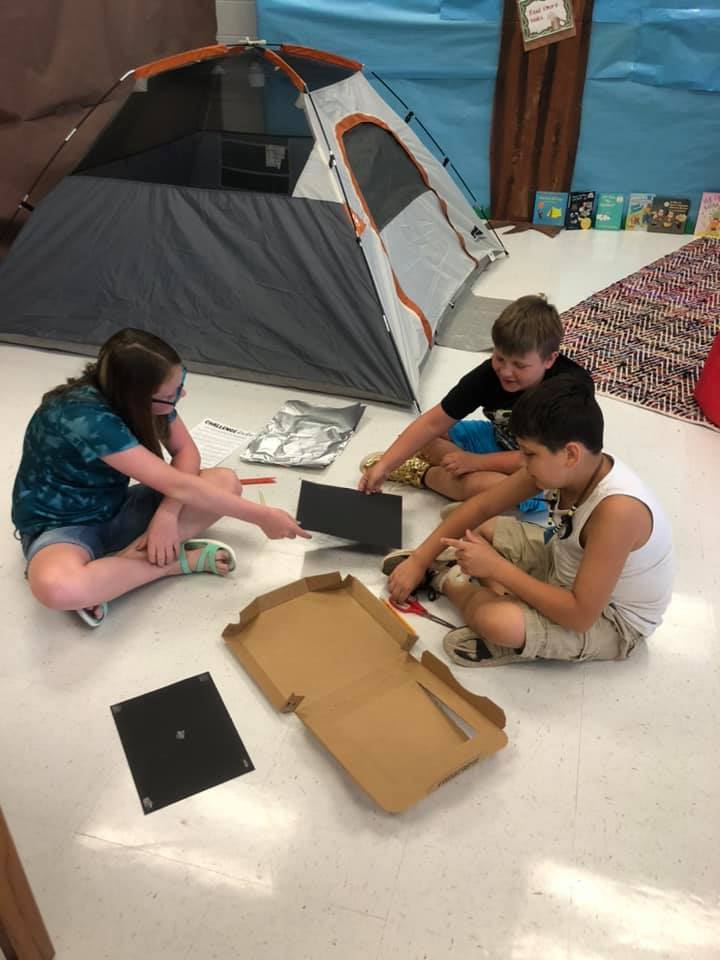 Congratulations to our 2020-21 Teachers and Service Personnel of the Year!